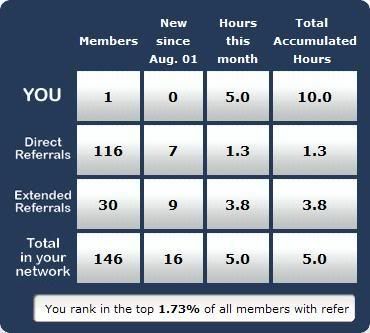 As you can see for my surfed hours, I am 5 hours short of what it should be on (15) apparently the tech team at Agloco should have this fixed today. Here is a qoute from the official company Blog:

"AGLOCO Official said, August 9, 2007 @ 10:48 am
Quick update – August fix was implemented on database last night – June hours should be added back this evening. If we get an update on this we will post it here. "

Click here to get 1 Million Guaranteed Real Visitors, FREE!